Wooden tables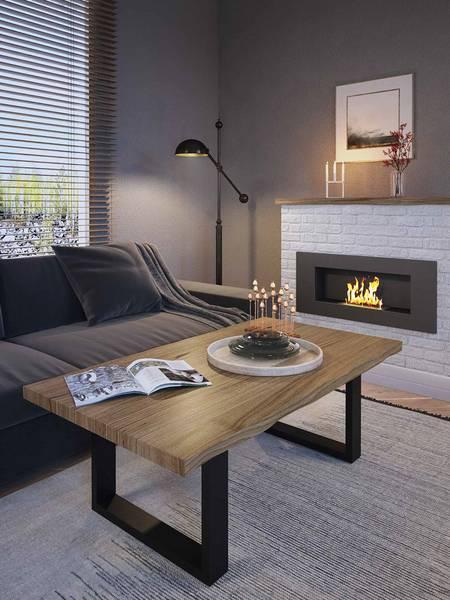 We produce high-quality wooden tables with features tailored to the preferences of the customer. We can make a rectangular (including square) or oval (and even round) table for you. The choice of this type of furniture should depend on its purpose, as well as the amount of space in the room and the estimated number of its regular users. We will be happy to advise you in choosing the best solution, and we will also design a table for you according to the instructions given to us.
Dining and kitchen tables
The tables at which meals are eaten should be ergonomic, i.e. they should be high enough (usually it will be about 75 cm) and provide enough space for each user. It is estimated that, on average, for an average person sitting at the table, there should be a separate space of about half a meter in order for that person to feel comfortable while eating a meal. However, this is not all, the ratio of the table dimensions to the size of the room is also very important. No piece of furniture, even as important as a table, should dominate the space in which it is located. In the case of small rooms, it is worth choosing a folding table or one that will be arranged against a wall or window sill to ensure a comfortable passage to the other side of the room.
Coffee tables
We also offer coffee tables, i.e. low tables of small dimensions. They can be used in the living room, but also in the office or hotel room. Their low height is due to the fact that they are most often placed next to sofas, not chairs - they should only be slightly higher than the seat level so that you can comfortably take a cup of coffee or another item placed on the table. This piece of furniture also has a decorative function. Often, coffee tables can impress with their extraordinary form.