Dining room furniture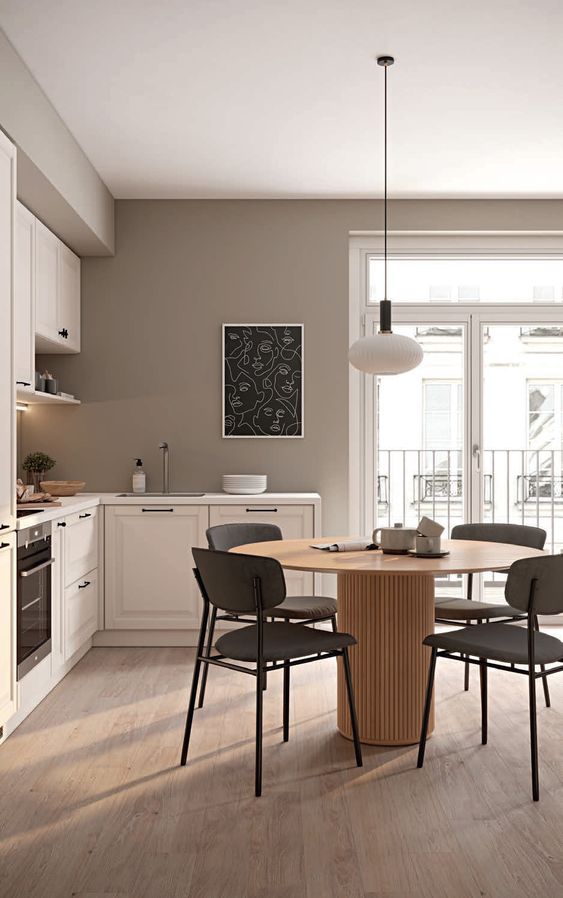 We make comfortable, ergonomic dining room furniture, including, of course, tables and chairs. We are aware that the most popular are open dining rooms, that is, sharing the space with the living room or kitchen (and sometimes even with both), therefore, it is possible to implement individual designs so that the furniture harmonizes with the rest of the decor. We offer both rectangular and round tables, and their edges can be finished in a sharp or semicircular way - depending on the needs and preferences of the customer. Our products are made of high-quality wood that looks beautiful and is extremely durable.
Ergonomic dining furniture
We pay special attention to the fact that the furniture for the dining room is ergonomic, i.e. adapted to the user's needs. For example, tall people may find tables and chairs of average dimensions uncomfortable because they are not adjusted to their height. In such cases, there is no better decision than to order custom-made furniture. It is well known that comfort when eating meals is essential. Maintaining incorrect posture at the table can contribute to digestive problems, not to mention the potential harm to your spine. Custom-made dining tables and chairs provide a solid support for maintaining a proper body position.