Walk in closet furniture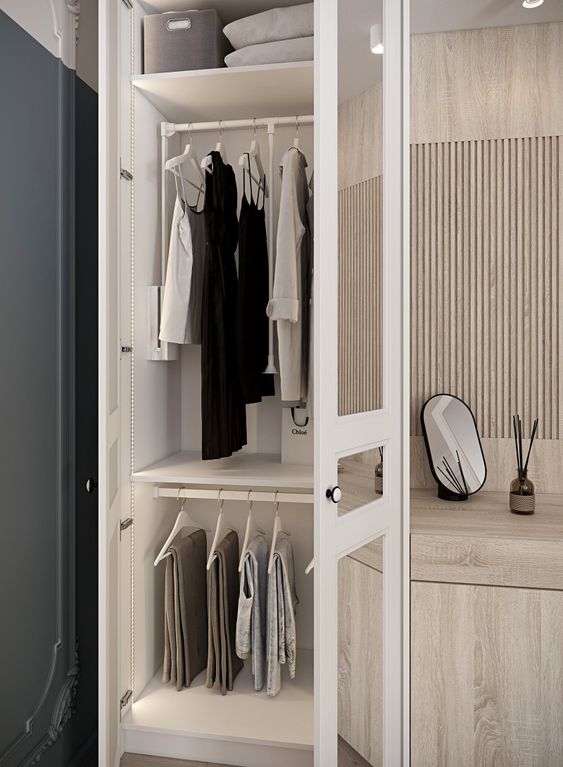 We produce walk in closet furniture for storing various items of clothing: from underwear to shoes. We specialize in the production of full-wall wardrobes, wardrobes for sloping walls (in the case of attic walk in closets) or built-in wardrobes. This means that you can be sure that the furniture ordered from us will always be perfectly matched to the dimensions of the premises. We can also make this type of furniture for the living room, bedroom or hall.
Walk in closet furniture designs
We make comprehensive walk in cabinets designs, which usually include wardrobes, chests of drawers or shelves, and everything is specially made according to the dimensions of the premises and the customer's wishes. The furniture should have different features and forms depending on the content of the walk in closet. The walk in closet will be designed in a different way in the case of a large number of shoes or if more space for hangers is needed, but sometimes it is very important to decide on a large number of drawers. In some cases, it is good to choose backlight built into the walk in cabinet structure, mirrors or softly closing door. We provide professional advice in this area.